Here is the final design of Agatha and her designs.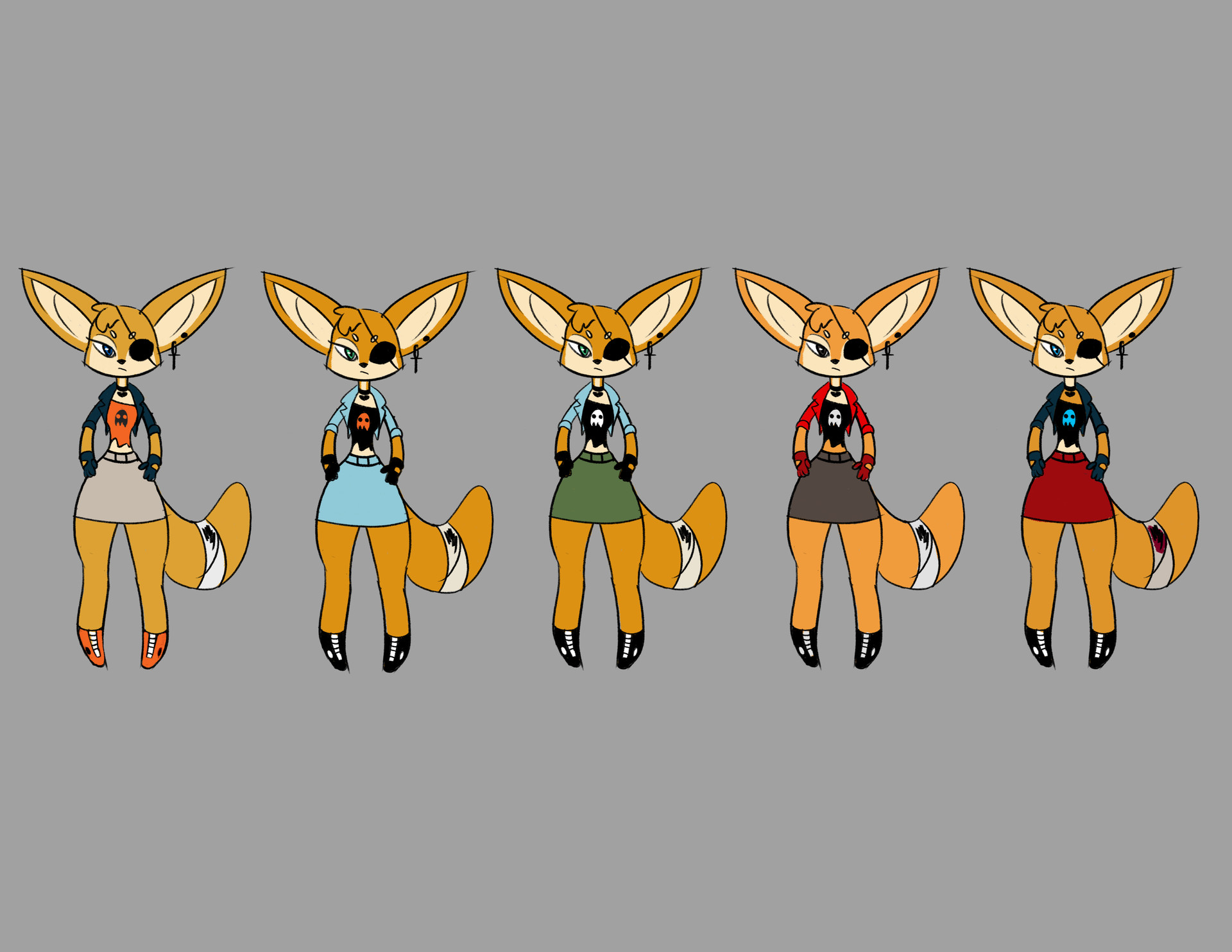 Here, I was playing around with color.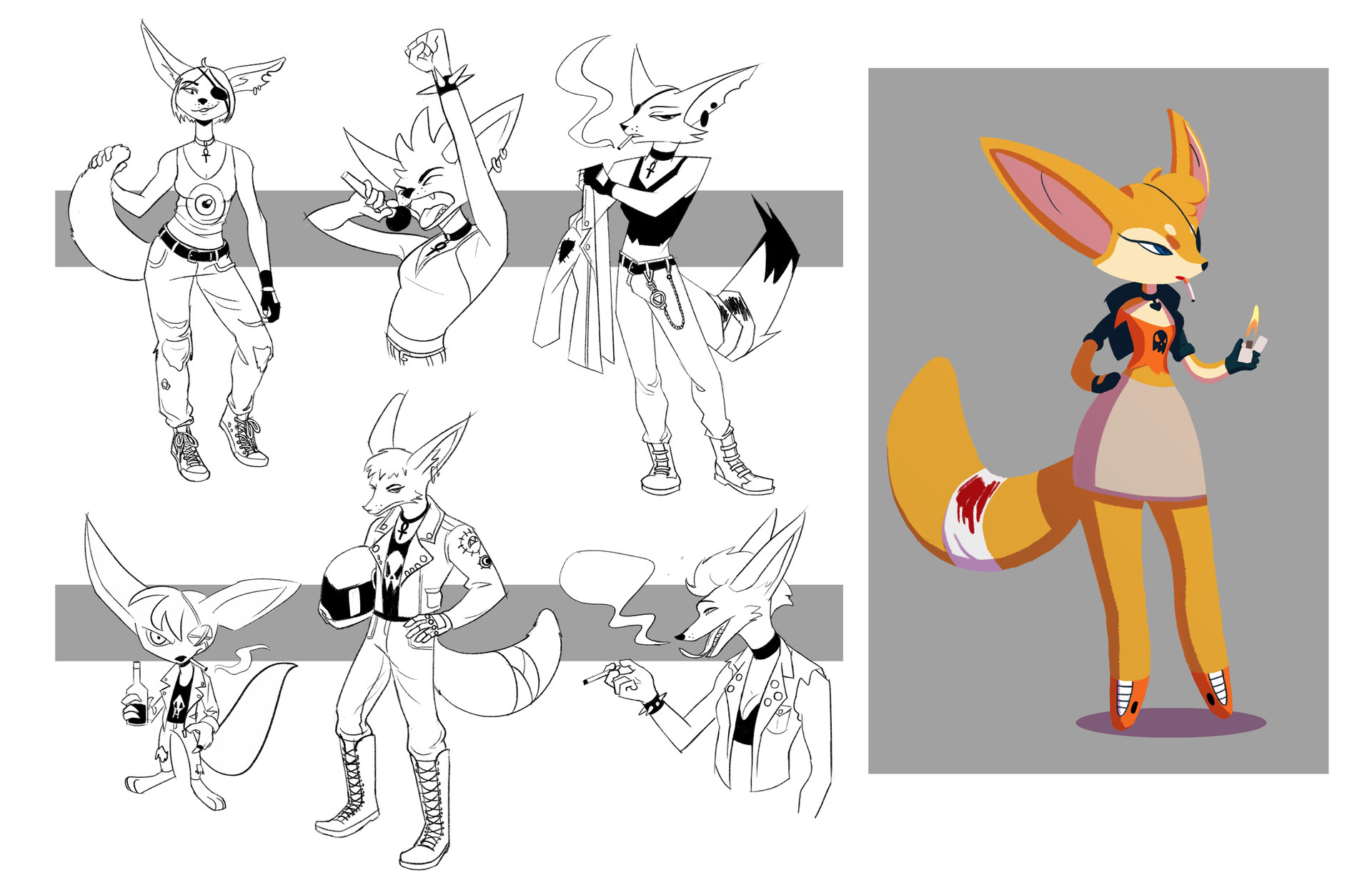 These are various versions of the character before I settled with the final design.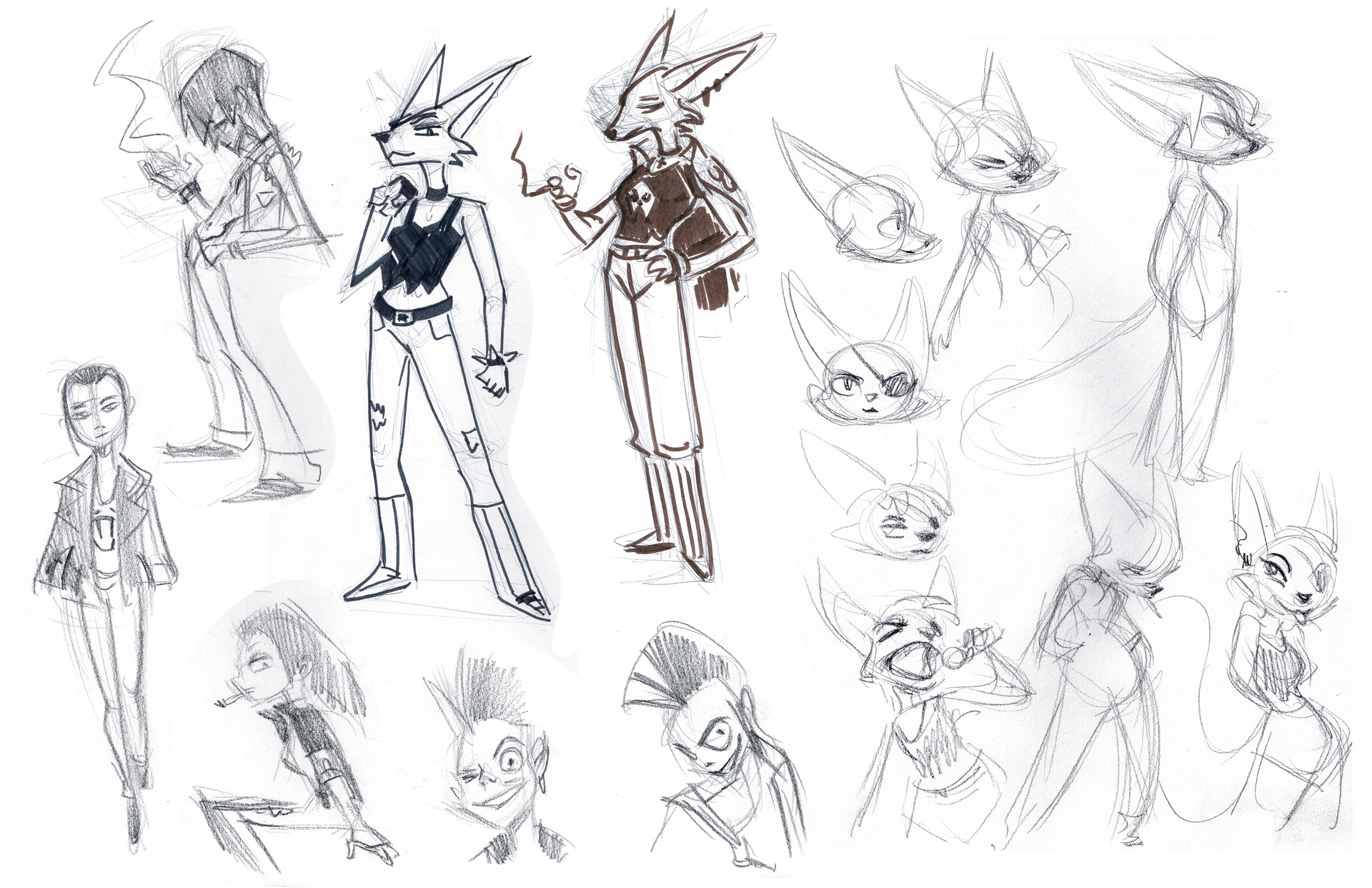 Various of sketches until I settled with the look I wanted.
This character was created for the character design challenge. The theme was punk.